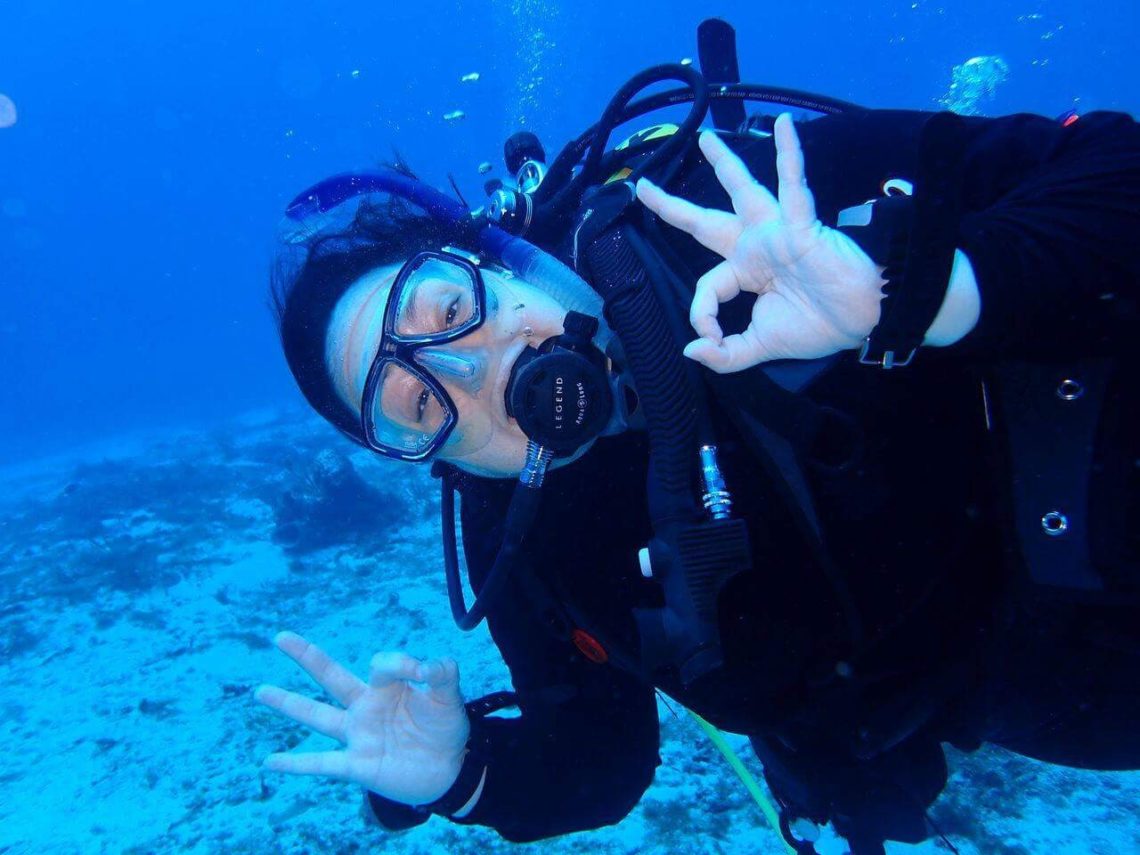 Wetsuits for Curvy Ladies
Time and time again I come across posts asking for plus-size scuba diving wetsuits advice. So here's a little post with my top 3 recommendations. I am getting zero kickbacks fro these reviews, so they are my honest to goodness personal opinion. I'll focus on brands that offer sizes over US 18, as I feel there are quite a few straight-sized companies that offer suits in size 18 and below.
Beautifully made wetsuit from a woman-owned & designed Canadian company! I'll be honest and say I have not dived in a Truli wetsuit yet, I own one, but its too tight for me. Truli has very inspired size names that do not go by numbers, and are available in a shorter and a taller cut. I would say it would fit up to a size US 24. I am currently hovering between a 26 and 28 depending on the brand, and I can get my wetsuit on but it's too much of a sweaty lengthy struggle. But the wetsuit itself is absolutely spectacular. Buttery soft exterior, ultra-warm 'fuzzy' inner layer, and super cute touches of colour.
I was lucky to have met Mia at the Montreal Outdoor Adventure show in Montreal, and I got to feel and touch her line of suits perfect for scuba, SUP, surfing or other water-related adventures!
You want a wetsuit and you are on a budget? Tommy D Sports is THE answer.
I wear, or should I dare say abuse, a 5mm Tommy D wetsuit to teach scuba diving. I am horrible with my wetsuits, I am usually so tired after teaching that I am not good at rinsing and hanging them, and sometimes they even stay stashed in my car overnight. I teach on a submerged wooden platform, and sometimes kneel on or scrape by rocks, mud, silt, etc. And yet my Tommy D Sports survives. It is rock solid, only sign of wear is near bottom of zipper since it sits at widest part of my hip, but that is all, which is pretty amazing considering its survived hundreds of cold water dives, and a couple of tumbles in the washing machine (which I def do not recommend, but sometimes you need to use the big guns for particularly gnarly situations lol). It might not be butter-soft neoprene like the really high-end wetsuits, but it's a solid suit. I also have a 1mm full wetsuit that I use for freediving and for scuba diving in warmer waters. I have not used it as much but it is also a very comfortable fit.
I do not personally own a Henderson wetsuit but I have rented one a couple of times. I have also heard so many amazing feedback and recommendations that I wanted to include them on this list. I believe their sizes go up to US 24 but I hear they can accommodate up to size 26 or 28. What I like the most in Henderson suits is the stretch. It is so flexible and stretchy is it extremely comfortable to wear, which is usually a rare thing in thicker wetsuits.
So this concludes my top 3 plus-size wetsuits, do you have any other suggestions? Some that I might have forgotten? Please share in the comments!